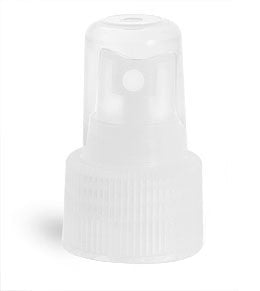 This re-useable fine mist spray top fits Just the Goods' 4 oz and 8 oz bottles -- trim the straw to your preferred length. It's the perfect option for use with aromatic body and room spray, conditioning hair spray, or toner.
For your safety, when switching bottles, always use the same pump with the same type of product . In other words, don't use the same misting spray top for toner, then hair conditioner
Materials
Plastic pump with plastic tube. Fits all Just the Goods 4 oz and 8 oz bottles. Appearance may vary.