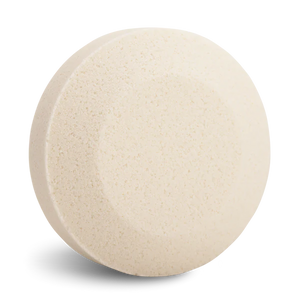 Jack59 prides itself in creating natural hair care products that are sustainably made and ethically sourced. Founded by Vanessa Marshall, Jack59's pH balanced shampoo and conditioner bars are paraben-free, sulfate-free, and vegan, with gluten-free options available, too. Using pH balanced products aligned with the natural pH of your hair is key to effective, healthy hair care.
Indigenous owned and based in Edmonton, Alberta, Jack59 uses ethically sourced ingredients and a maintains a committment to zero-waste through...

A 100% plastic free production process
100% recyclable packaging
100% compostable shower container
Producing long lasting bars that can replace up to three traditional liquid shampoo plastic bottles, and up to five liquid conditioner plastic bottles
Read more about Jack59 here:  https://www.jack59.ca/pages/the-story-of-our-shampoo-bars

About this product:
Experience the stimulating effects of menthol and the sinus clearing effects of eucalyptus essential oil. Place one tablet in your shower where the water won't hit it directly and allow it to slowly releasing its aromatherapy properties while it dissolves. A small ledge near the upper body works great while also prevent it it from dissolving too quickly.
Eucalyptus & Menthol shower steamers are meant to be used in a shower,  NOT a bath.
This zero waste product will be shipped wrapped in paper. To retain the scent for as long as possible before use, transfer it to a glass container (ie. a mason jar). 
Ingredients:
Sodium Bicarbonate, Citric Acid, Sea Salt, Avocado Oil, Menthol, Eucalyptus Essential Oil, Kaolin Clay, Alcohol
Dimensions:

61 g / 2.15 oz on average. 6 cm / 2.3" diameter; 2.5 cm / 1" tall

Important:
This is NOT a bath bomb. Do NOT put this product in a bath tub. Please see details in the "about this product" section.